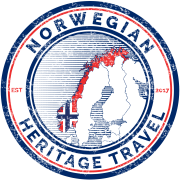 Norwegian Heritage Travel
Norwegian Heritage Travel offers a unique travel opportunity for individuals, families, and groups who wish to explore the beautiful country of Norway. We will put together a travel itinerary to Norway tailored just for you.
We are experts in Norwegian genealogy research and will not only find your roots in Norway, but also customize a travel package for you. You will experience and explore your roots along with other fascinating and historic places in Norway.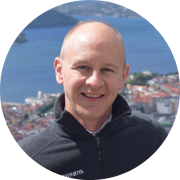 Owner - David Olson
David Olson grew up in North Dakota and has a double major in Norwegian and Geography from the University of North Dakota. David has lived in Norway and speaks, writes, and reads Norwegian fluently, and has done genealogy research for 25 years. Having explored "every little fjord and farm of Norway" through all modes of travel thinkable (bicycle, car, bus, train, boat, skis, plane), David has the knowledge to design a travel package especially for you.